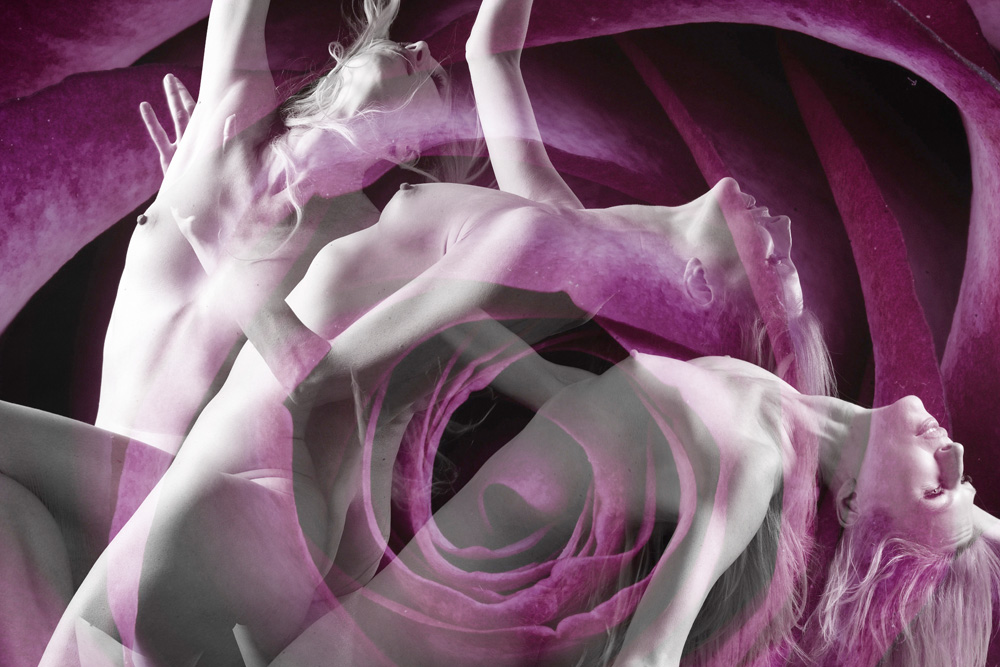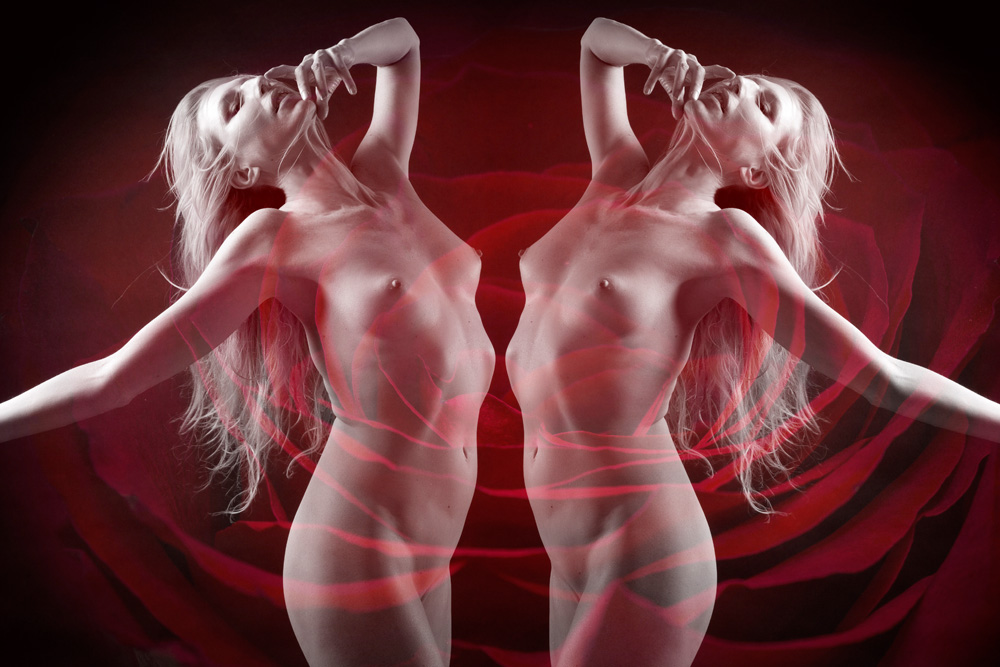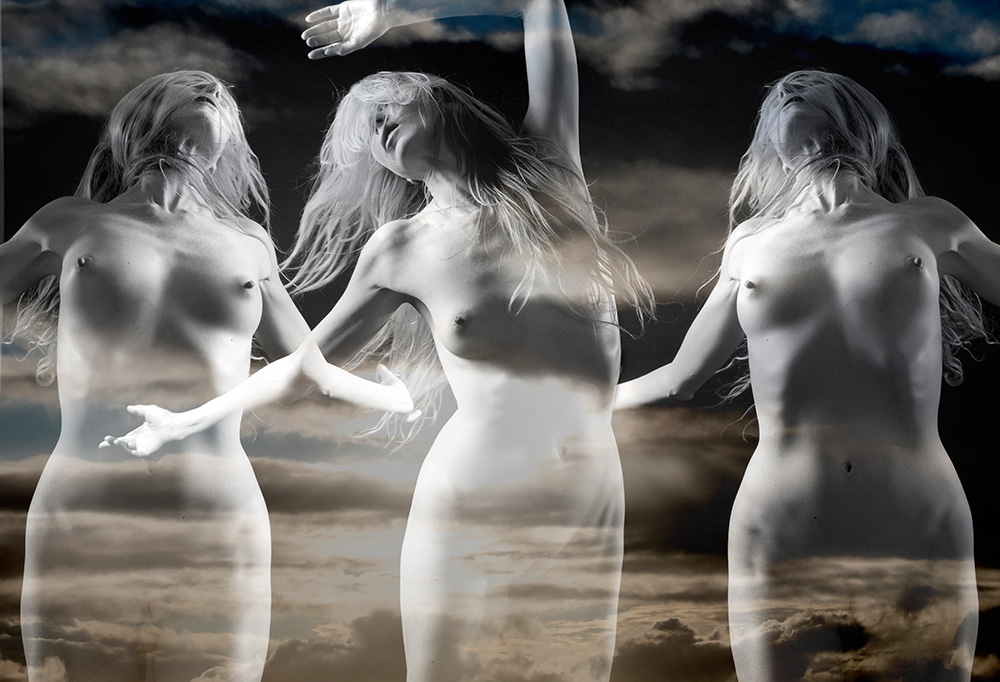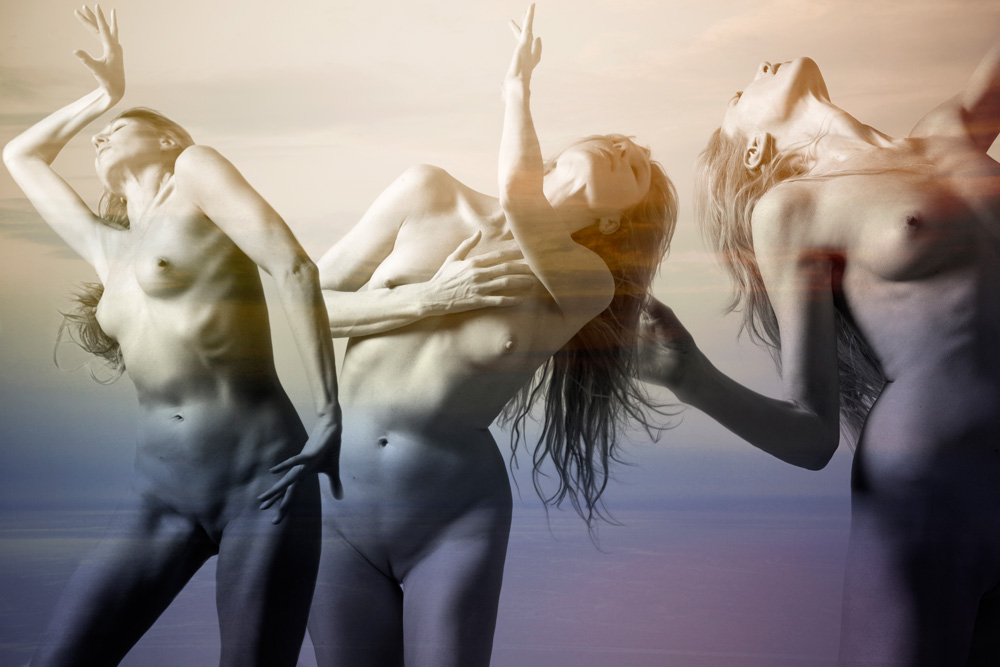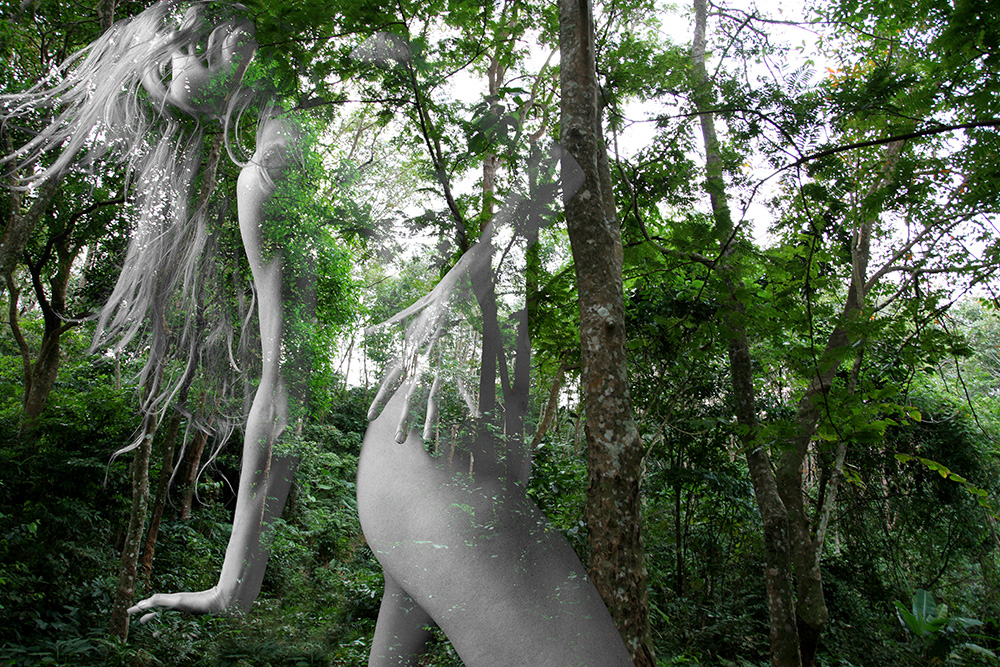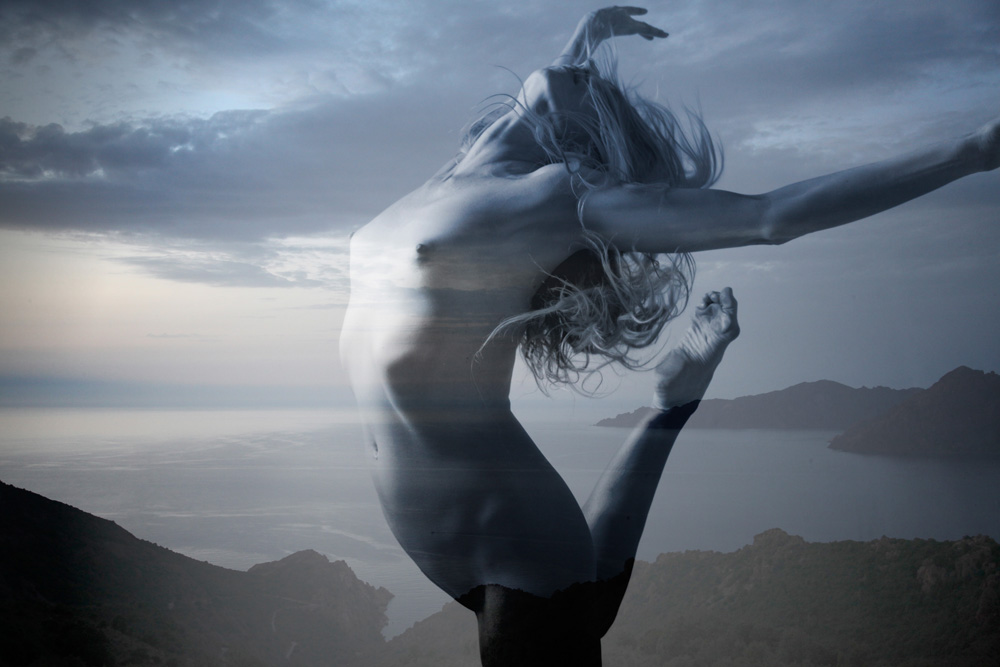 GODDESS – PHOTOGRAPHY SERIES FEATURING KATHERINE CROCKETT
The "Goddess" series is a work in progress featuring photographic artwork of notable dancer Katherine Crocket shot in studio and montaged with landscapes and still life flora images, with all photography and compositing by Indira Cesarine. The series presents empowering emotive images of the female form, with graceful physical strength juxtaposed with images depicting the power of nature. Mother earth becomes personified through the beauty of a goddess dancing.
Dancer Katherine Crockett is known for her career in modern dance and performance, having been the principal dancer of Martha Graham Dance Company. She toured internationally with the company for 21 years. Crockett additionally starred as "The Queen" in the Off-Broadway immersive theater hit, "Queen of the Night," for which she created and choreographed her role. She was Cate Blanchett's dancer double in "The Curious Case of Benjamin Button" starring Blanchett and Brad Pitt, directed by David Fincher. She starred in "Fall to Rise," an award-winning feature film written and directed by Jayce Bartok as well as alongside Mikhail Baryshnikov as Helen in Richard Move's "Achilles Heels-The Show".