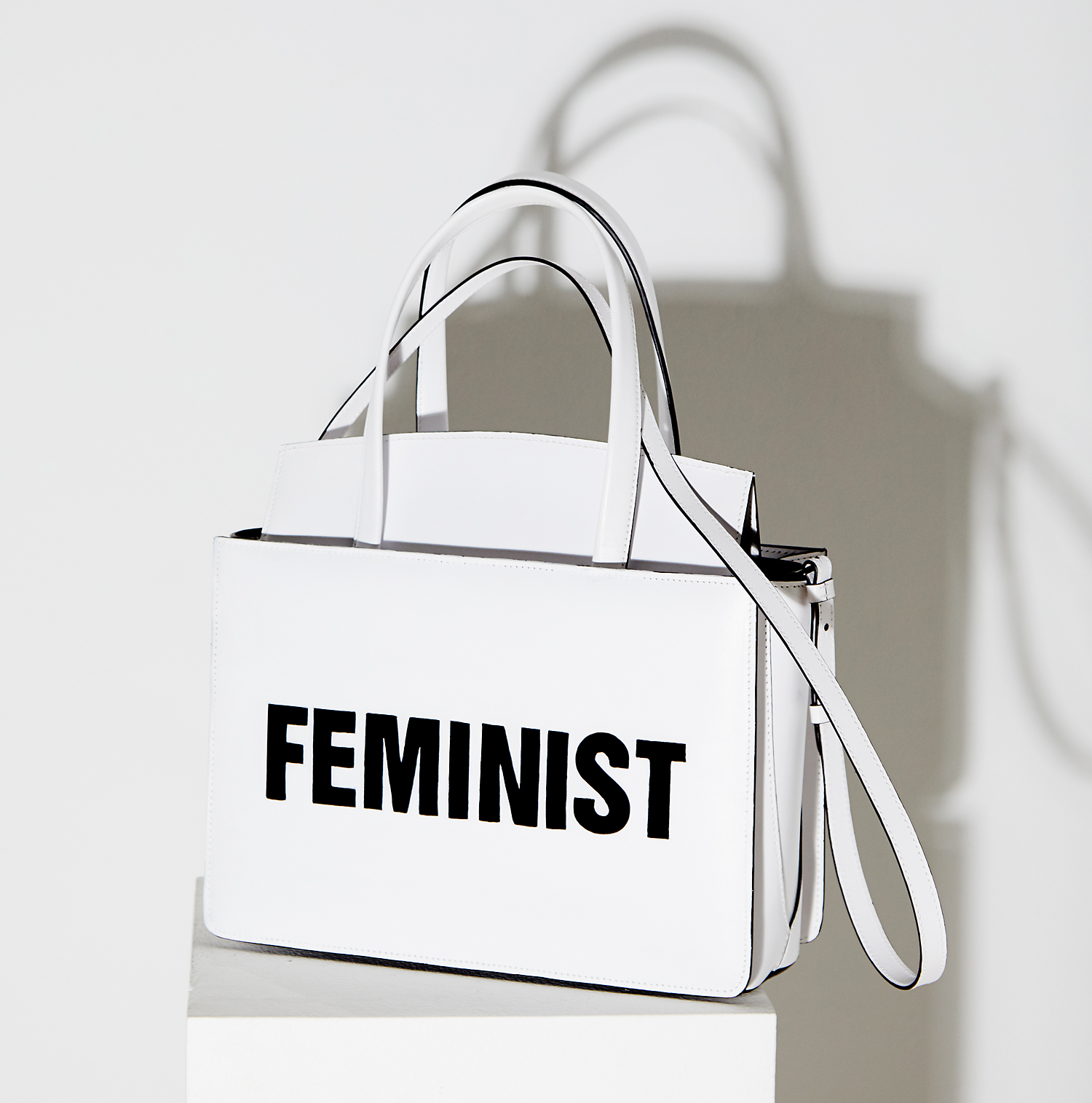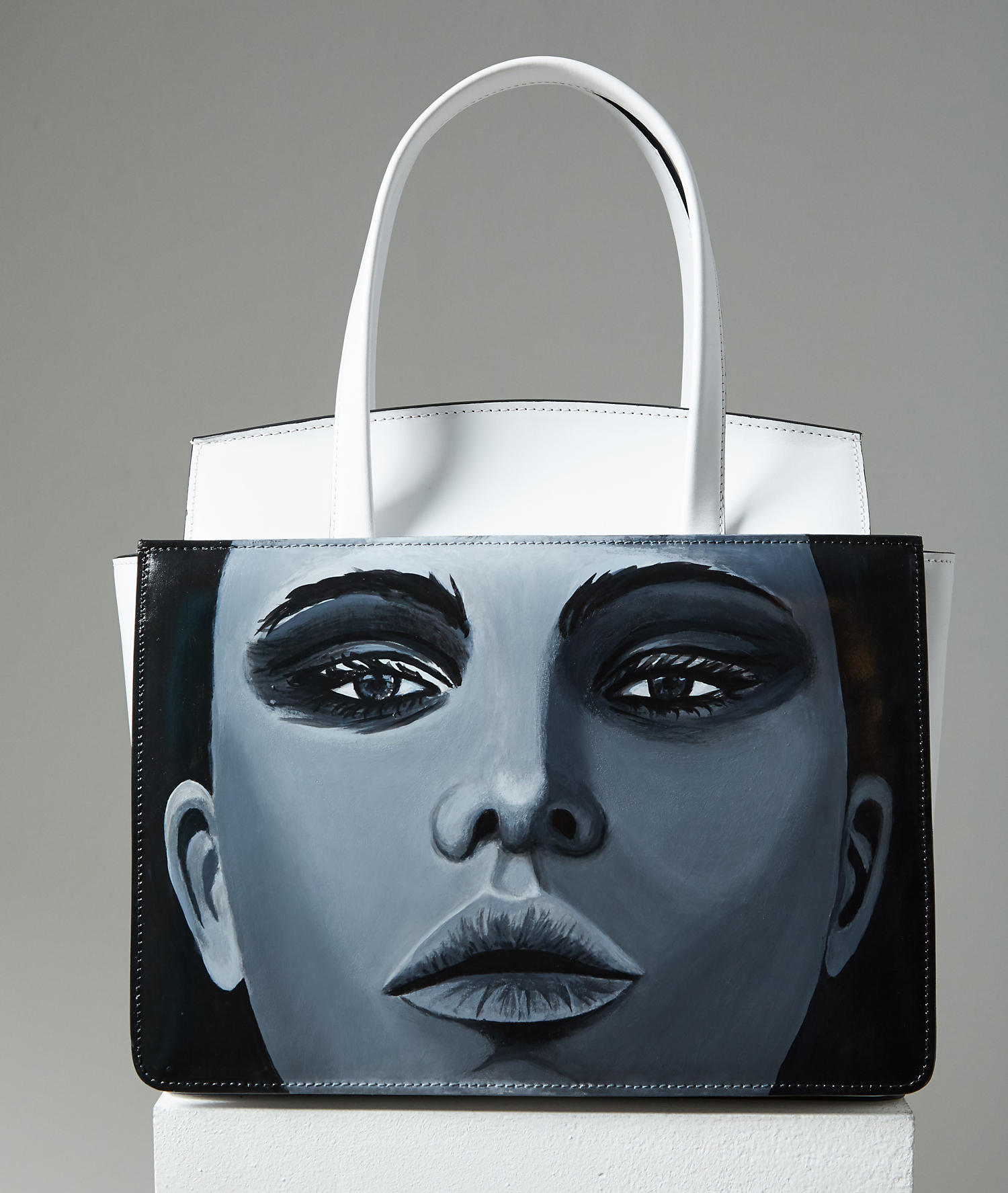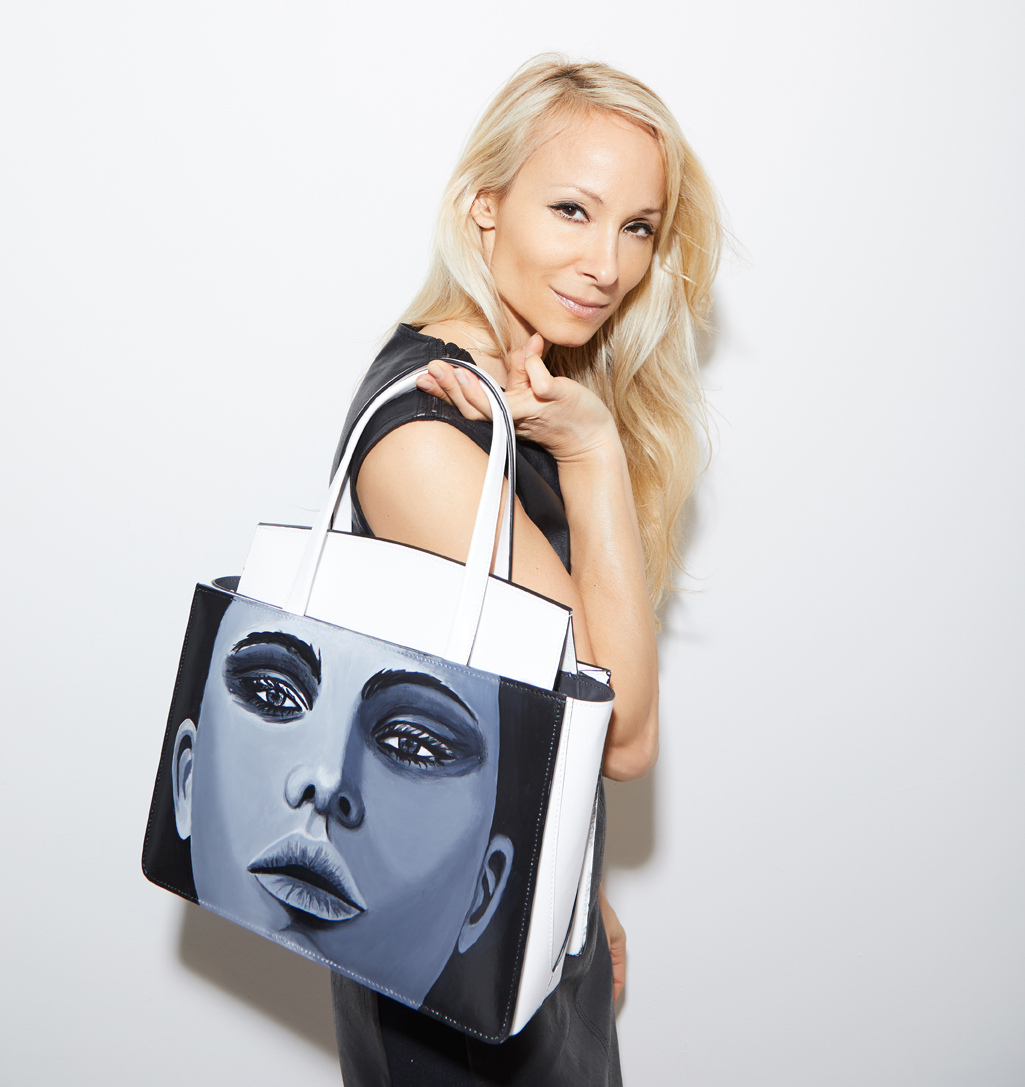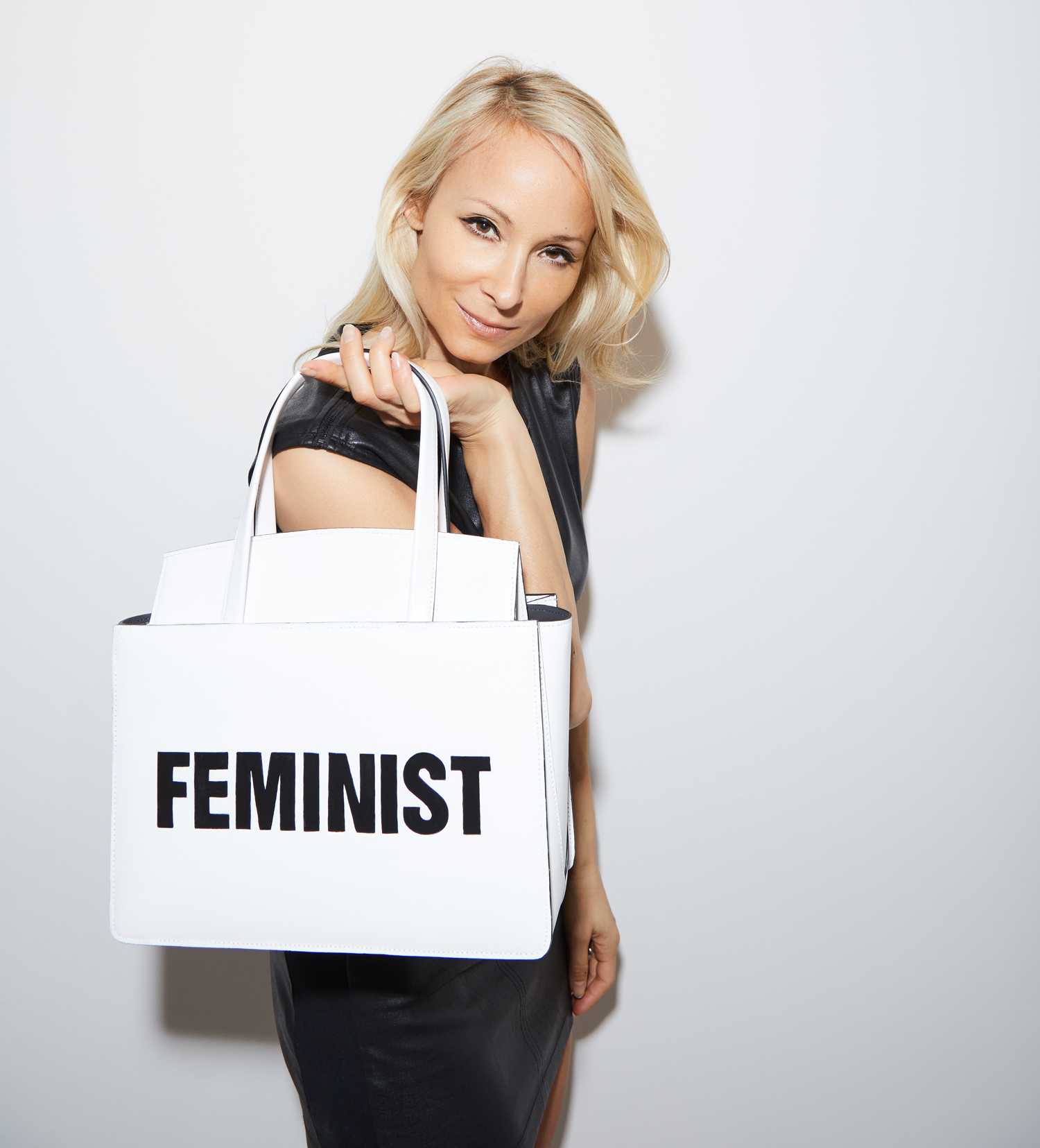 THE POWER BAG – LIMITED EDITION WEARABLE ART
This hand-painted luxury tote, titled the "POWER BAG" is a unique work of wearable art. The hand-painted white leather double-sided tote features a bold "FEMINIST" statement on one side and an empowering black and white portrait of a woman who encapsulates strength, sensitivity, and intelligence on the other side. The POWER BAG is a limited edition of 10 which is available by custom order. Each piece takes four weeks for creation, and the edition includes slight variations due to the hand-painting. The leather bag is designed by MCCLLM, and features white vegetable tanned leather, with water-resistant suede leather interior, an adjustable shoulder strap. The POWER BAG premiered at the NOW Women of Power and Influence Awards in New York City, 2017, where the 1st edition was auctioned off at the benefit event.
Includes certificate of authenticity, and can be hand-signed by artist upon request.