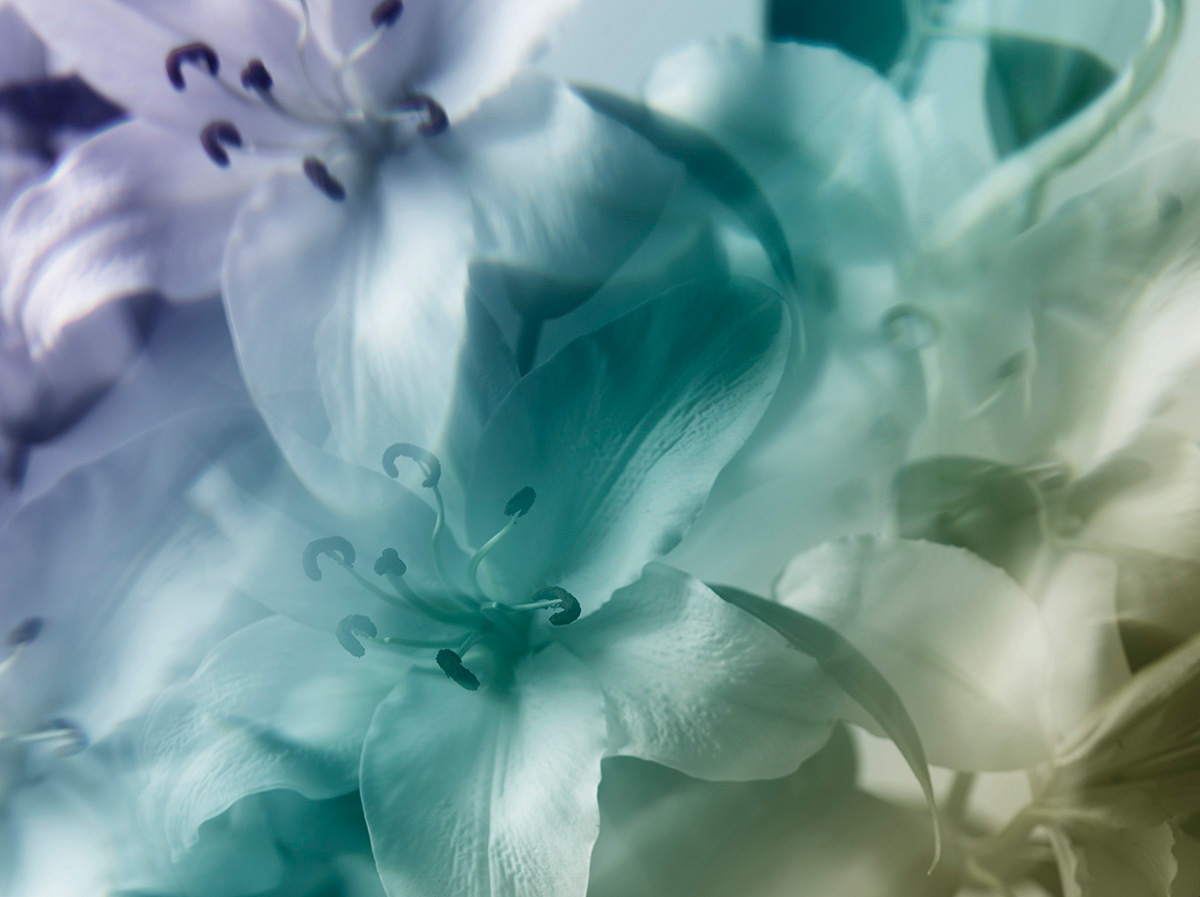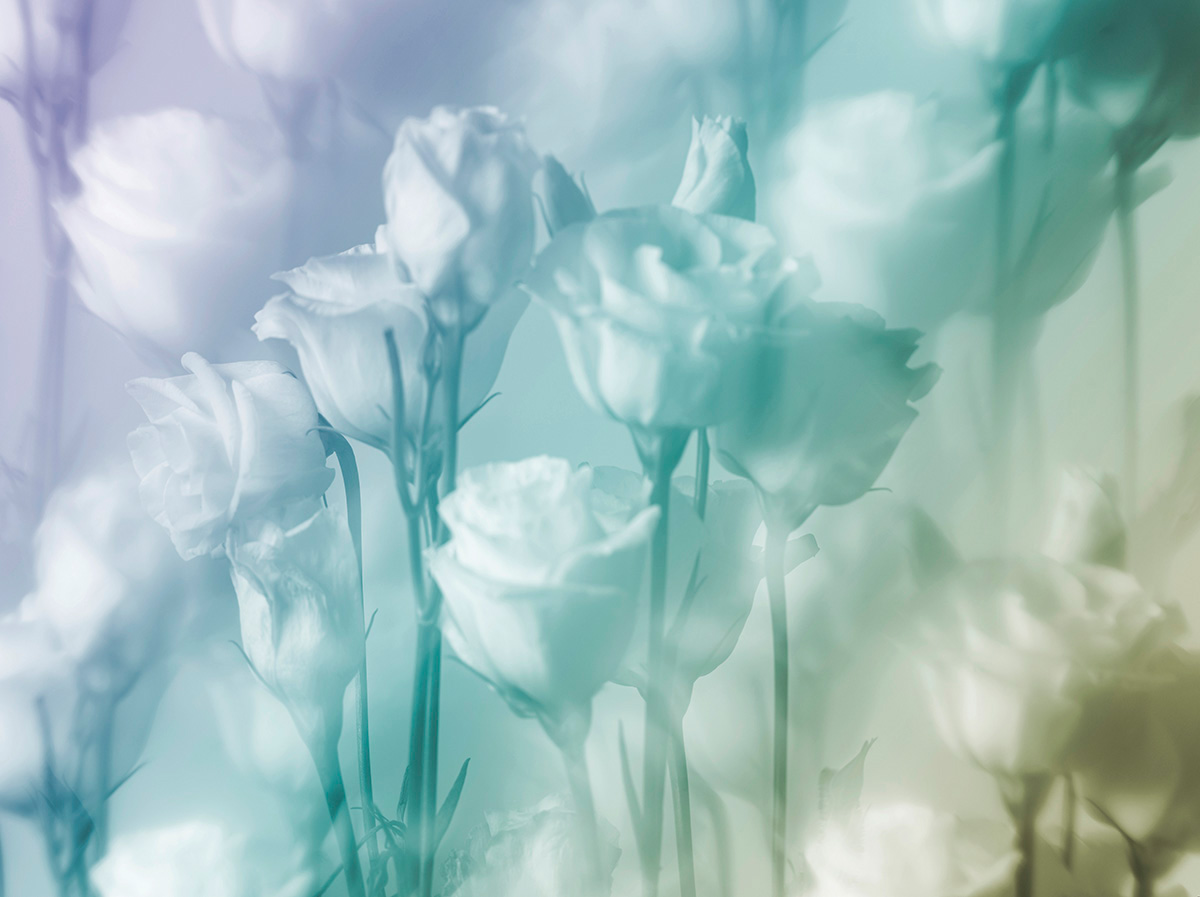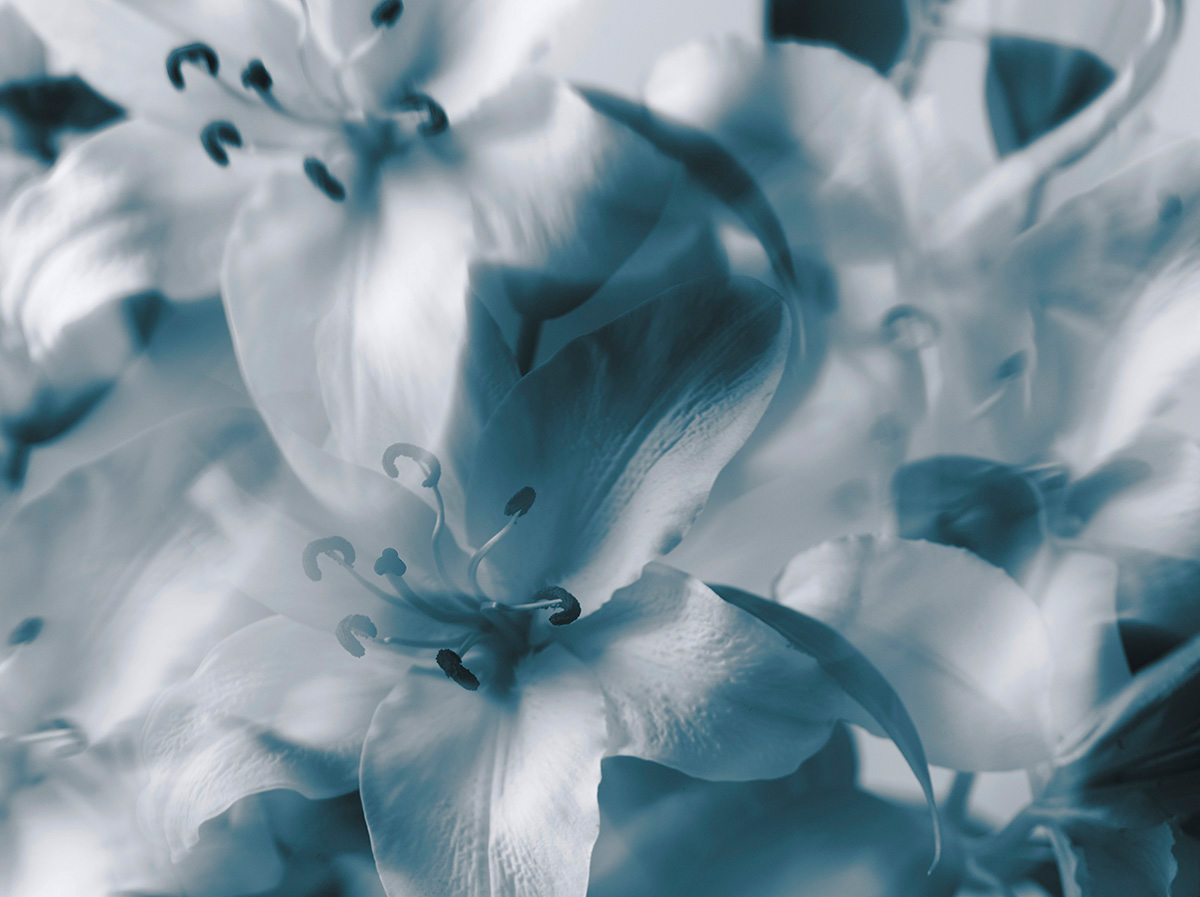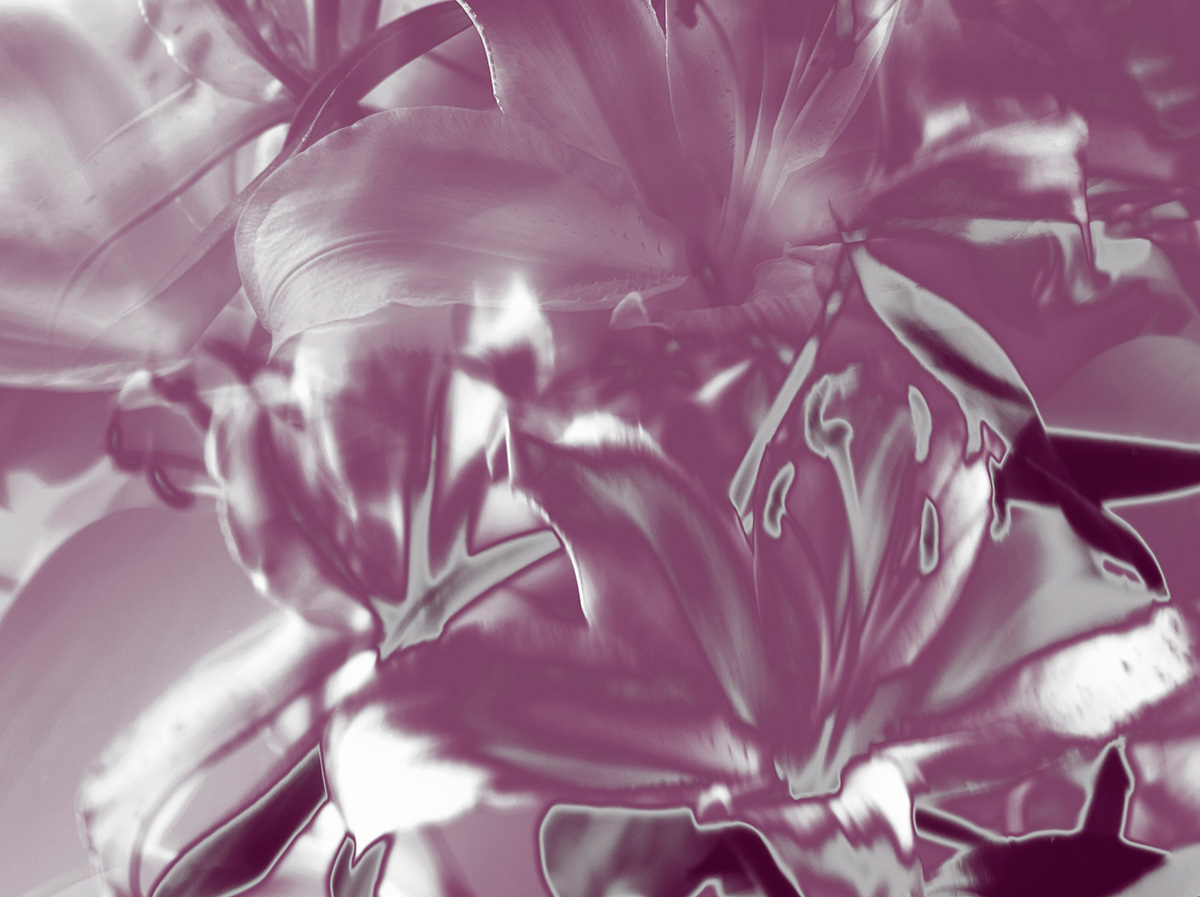 LES FLEURS 3 – THE LABYRINTH SERIES
Medium format photographic images by Indira Cesarine featured in THE LABYRINTH Exhibit and Installation at The Untitled Space, March – May, 2020.
For "THE LABYRINTH" Cesarine has created an immersive installation, transforming The Untitled Space gallery into a maze through which viewers can experience her contemporary female gaze on Surrealism, a theme the artist has been exploring through a variety of mediums over the past several decades. "THE LABYRINTH" is a surreal odyssey that reveals through its passages a kaleidoscopic universe of subconscious realities bound by the contrasts of hyperrealism and ethereal symbolism. Cesarine leads the viewer through this maze of discoveries, presenting works that are deeply personal and equally created in response to the influence of Surrealists including Jean Cocteau, Man Ray, and Dora Maar. "THE LABYRINTH" explores the juxtaposition of contrasting opposites, dimension, distortion, and the power of light to engage and reflect on our own stream of subconscious while provoking the tangibility of perceived realities. The result is a journey through our fantasies and expectations, rendered through the lens of dreams and desires.
"I have been exploring themes of Surrealism in my work since my very first forays into photography back in the late 80's. Experimental darkroom techniques such as solarization and double exposures have played an important part of my visual narrative, which also often employs nuances of fractured light.
I also find myself returning to the visual language of flowers – as a representation of women's sexuality, as well as emotional expression of love, forgiveness, sorrow, and hope. Throughout history, flowers have been ripe with symbolism, with each blossom or arrangement having different meanings. The language of flowers dates back many centuries, and they were often used to send secret messages to lovers. For me the flower can be alluring, mysterious, sensual and full of emotions that are difficult to express with words. There is also something intrinsically female about flower blossoms and their visual reference to a women's body that resonates with me as an artist. It has been inspiring to bring together multiple aspects of my creative process into one exhibition, with "THE LABYRINTH" featuring many varied artistic mediums that become unified through the installation of the maze. I conceived of the maze concept for an exhibition and installation a few years ago after my father passed away. This exhibition is inspired by the maze of life, the power of human connection, emotion and experience – combined with the surreal nature of the unknown."