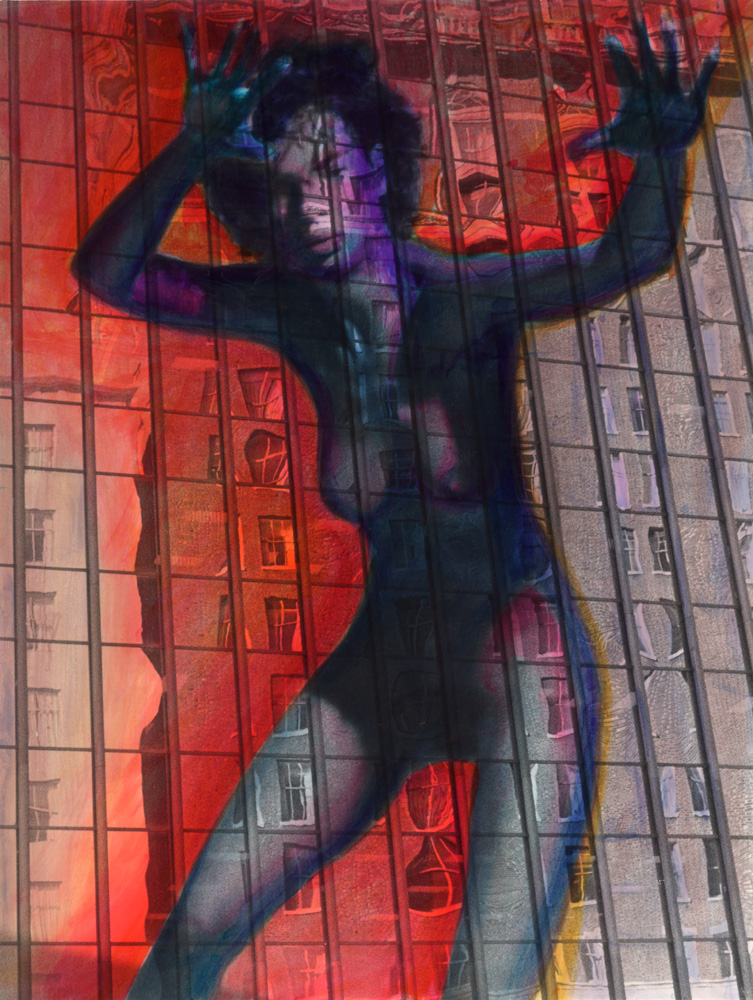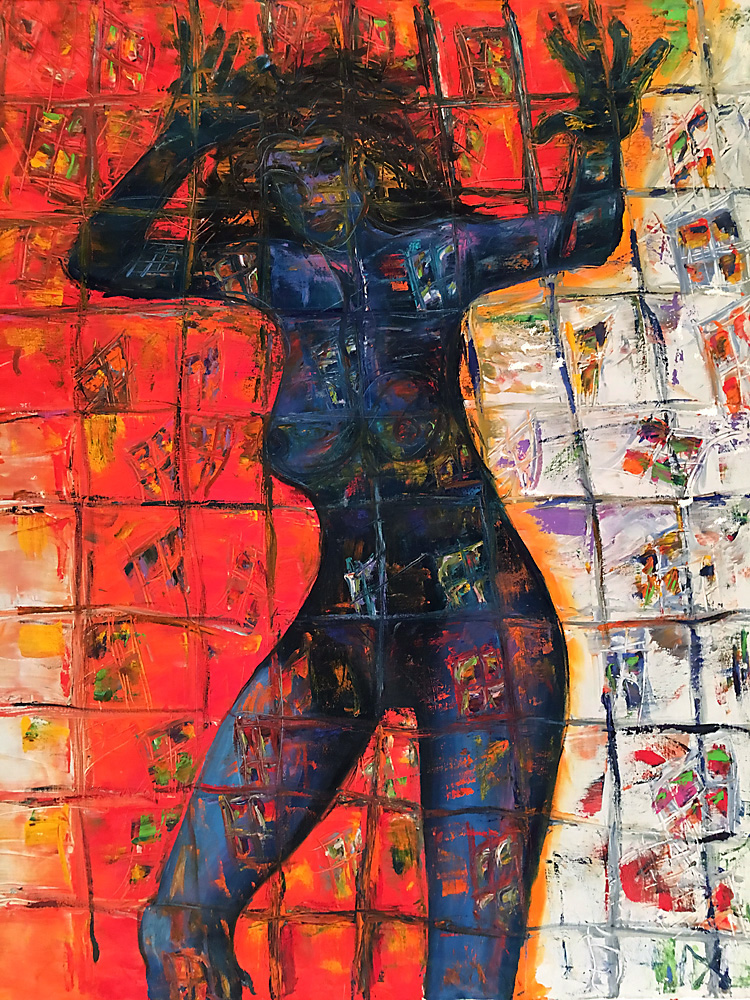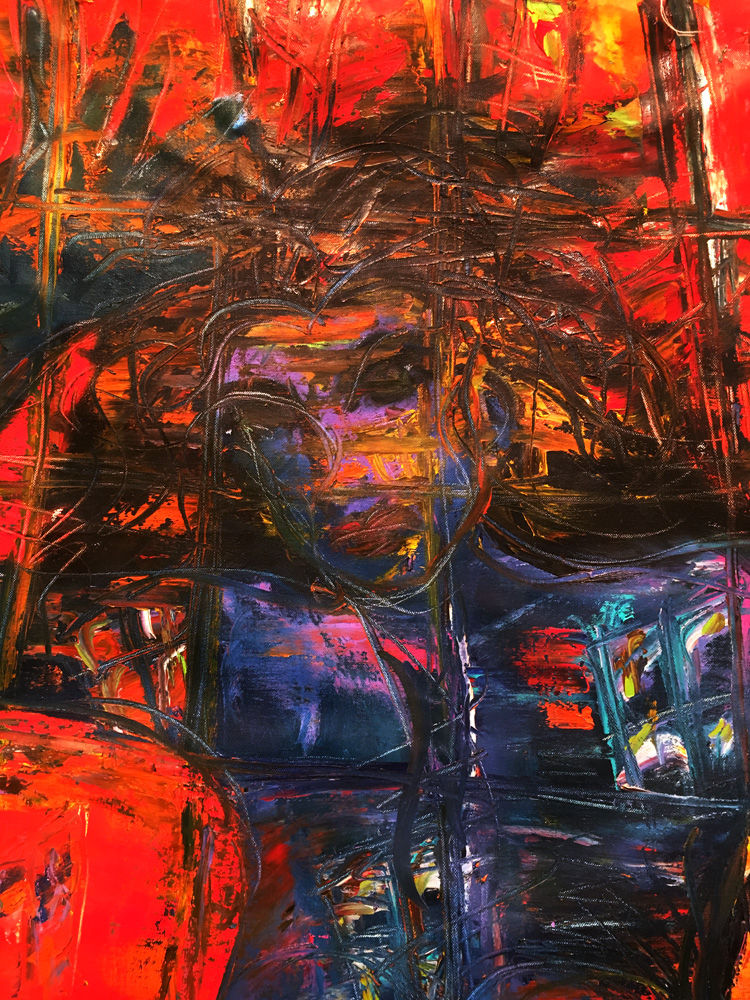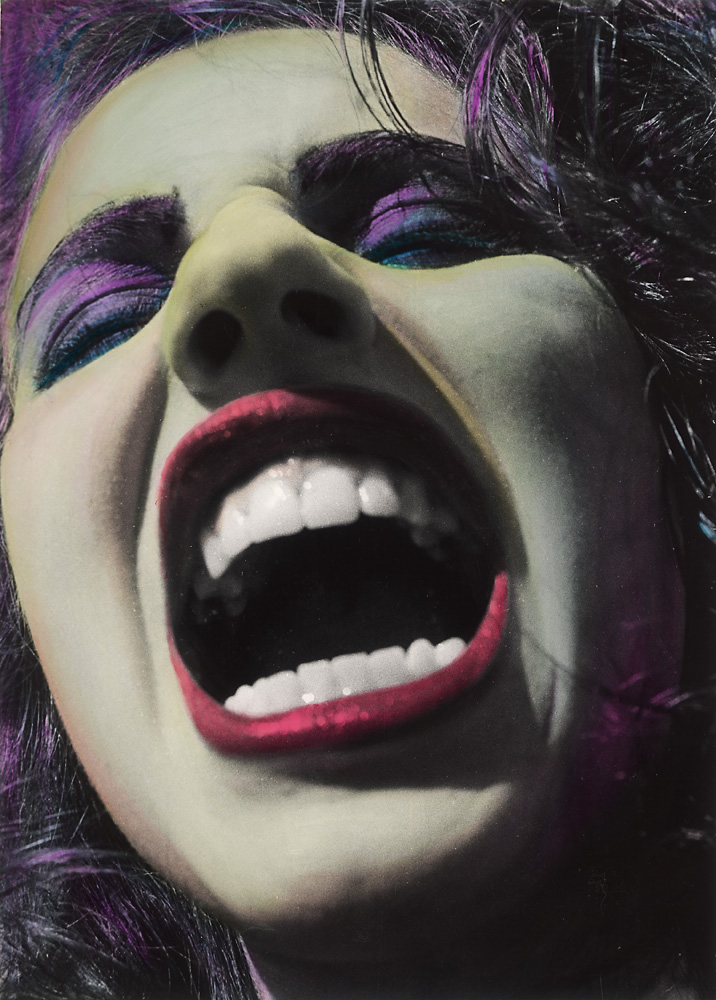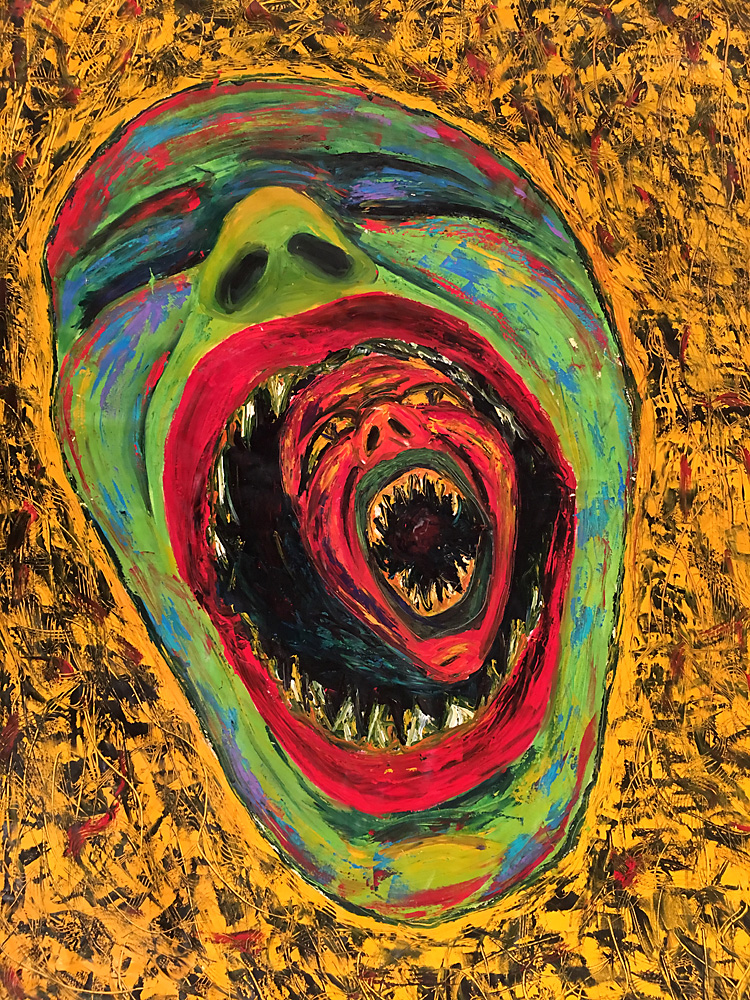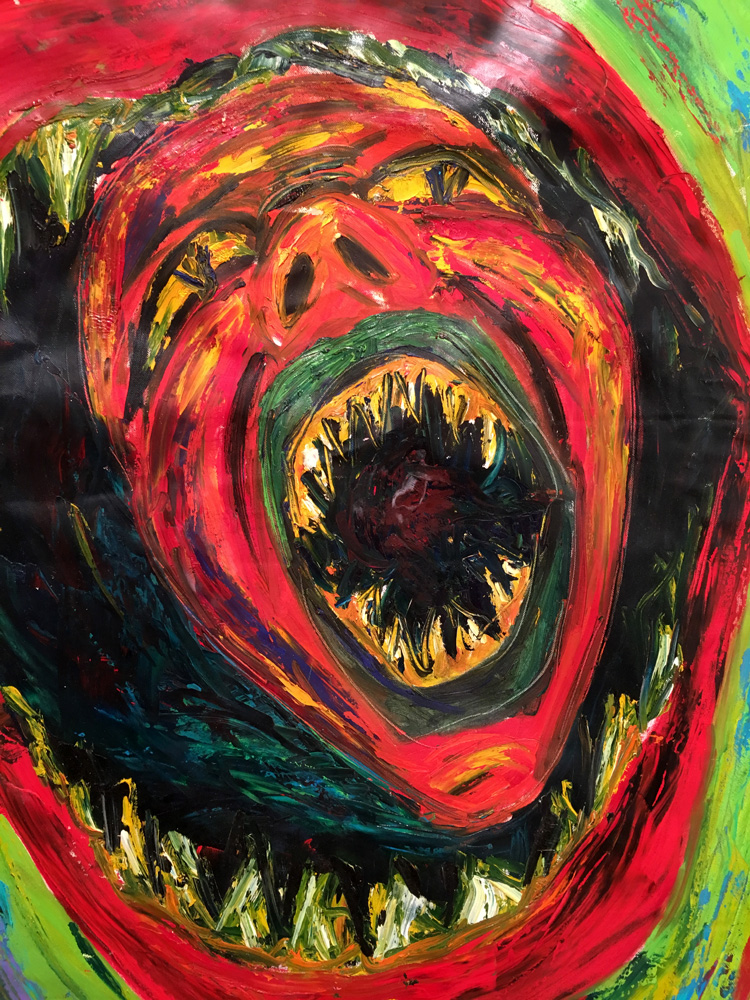 OIL ON CANVAS + PAINTED PHOTOGRAPHY
For these works by Indira Cesarine from 1989, there was a hand painted photograph done initially as a study on the subject, and then later interpreted into a larger scale oil on canvas painting. The hand painted photographic art was printed on silver gelatin paper and painted using photographic dye. The "Urban Empowerment" photograph was created as a double exposed image in the darkroom, layering a nude shot in studio with a second exposure of a New York City building. The themes for both works were based in feminism, with "Urban Empowerment" revolving around the power of the feminist movement in New York City, which was far less relevant outside of urban centers in America in the late 80's.  "Angry Fetus" was influenced by the controversy around reproductive rights and abortion rights of the 80's era, and the rage of women on the subject.
All works exhibited at the Paul Mellon Art Center.