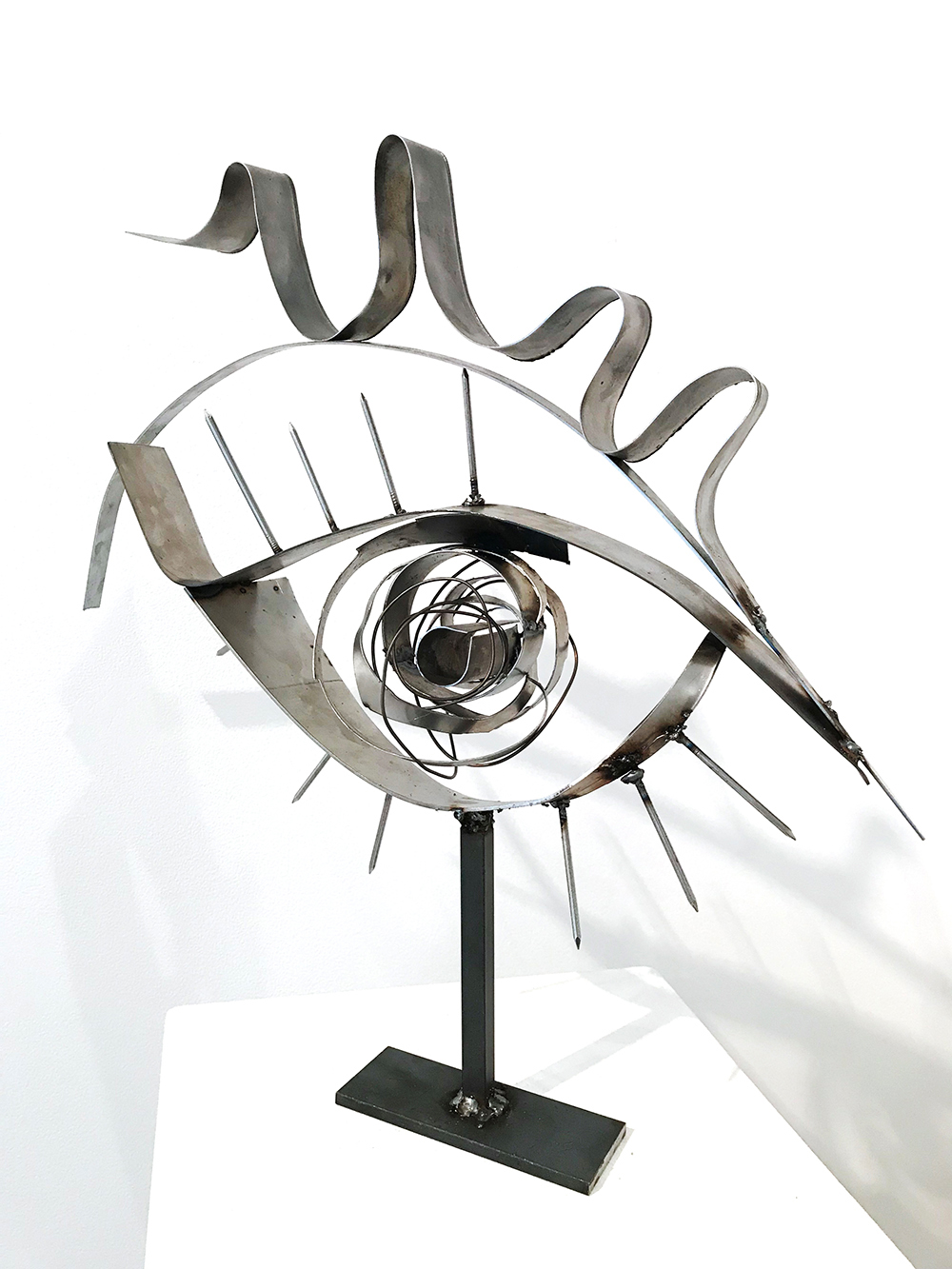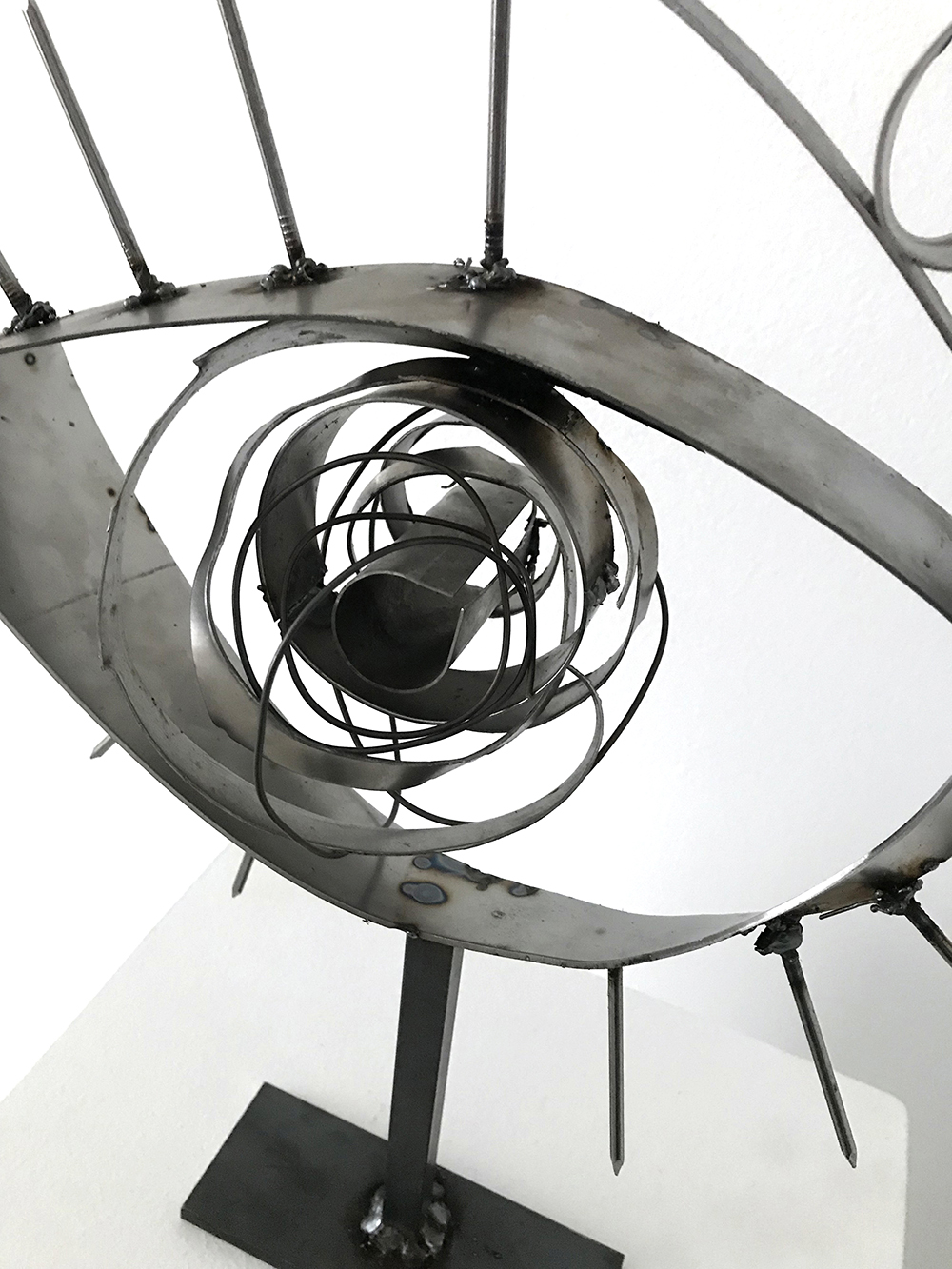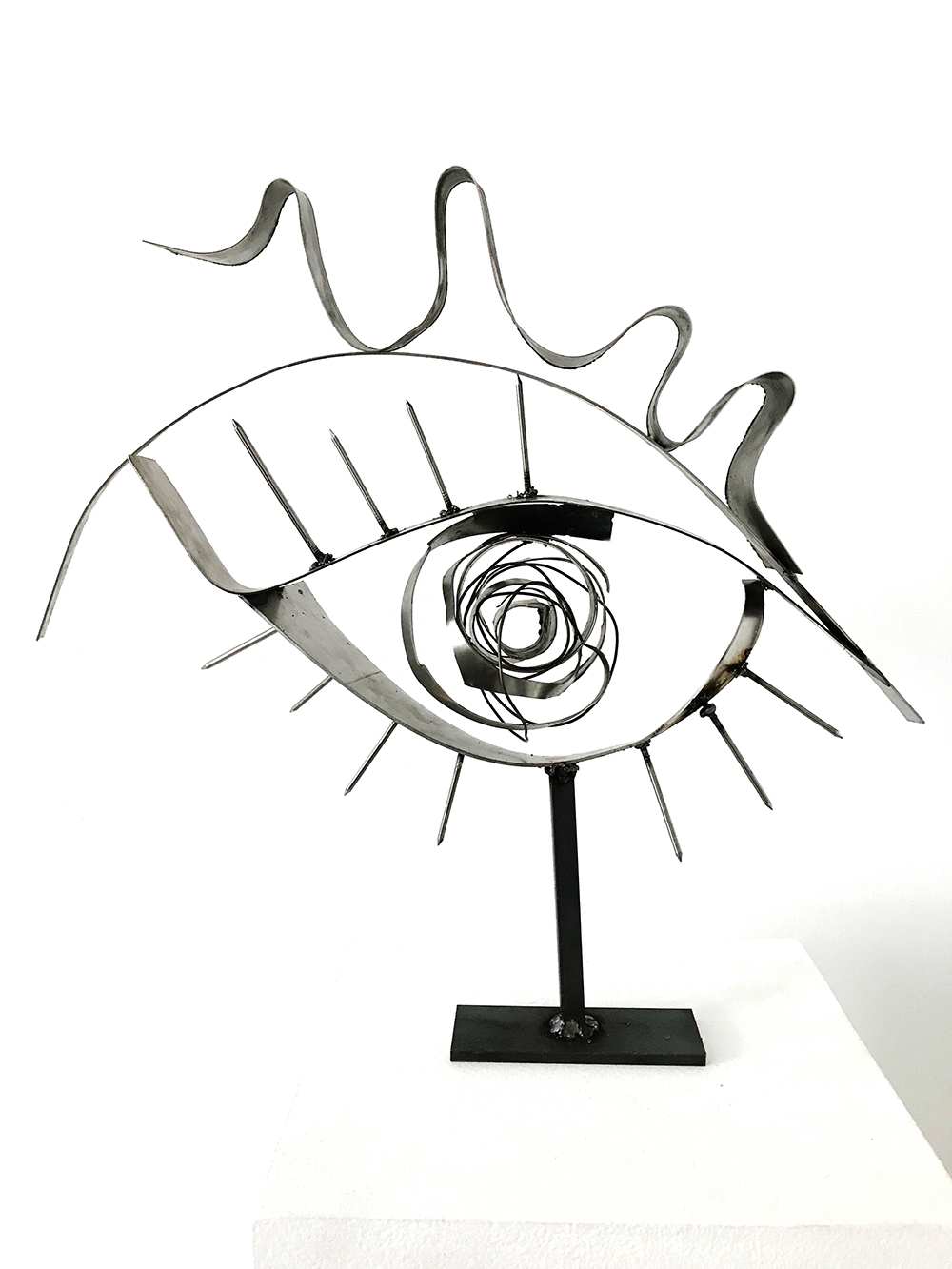 "ONLY YOU" STEEL WELDED SCULPTURE
"ONLY YOU, No 1000," 2017 Steel welded sculpture – plasma cut and welded by Indira Cesarine.
"ONLY YOU" is a conceptual narrative portrait series chronicling a woman's emotions as she traverses a metaphorical landscape of love, loss and betrayal. Each artwork is part of the greater narrative of her story and history of suffering that she experienced through a traumatic relationship. The photography and sculpture featured in the series was exhibited for the first time at The Untitled Space in 2017. The video art version of "ONLY YOU" premiered in 2010 at an Art Basel Miami exhibition in collaboration with American Friends of The Louvre and Miami Art Museum. Since then, the piece has been screened internationally at venues including London's Red Bull Studios in collaboration with Graffik Gallery, at an event for Cannes Film Festival in France, and at the Big Screen Plaza in Chelsea, New York. Artwork from "ONLY YOU" was featured at CICA Museum, South Korea as part of their January exhibition "Portrait 2018", and at SCOPE Art Show in Basel, Switzerland, June 2018.